Warning labels required on all untreated juices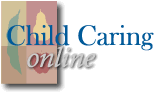 Warning labels required on all untreated juices
This news release was issued by the Food and Drug Administration on September 8, 1998.
Starting today, consumers will see warning statements at places where packaged fresh apple juice and apple cider products that have not been processed to prevent, reduce or eliminate illness-causing microbes are sold.
The warning statements will inform consumers of the potential risks posed by drinking unprocessed juices, particularly to children, the elderly and persons with weakened immune systems. The Food and Drug Administration is requiring this warning to coincide with the start of this apple juice and cider season.
All other unprocessed packaged fruit and vegetable juices will be required to have the warning statement by November 5, 1998. To allow flexibility in meeting this labeling requirement, FDA is permitting manufacturers to place the warning statement on signs and placards displayed at points-of-purchase for one year after the effective date of the rule.
These warning labels are part of a series of steps FDA is taking to enhance the safety of juices. If a packaged juice has not undergone pasteurization or a comparable treatment, consumers will see this warning statement: "WARNING: This product has not been pasteurized and, therefore, may contain harmful bacteria that can cause serious illness in children, the elderly, and persons with weakened immune systems."
"Juices are a valuable part of a healthy diet, and people should be encouraged to enjoy them," said HHS Secretary Donna Shalala. "This regulation is designed to alert the public about the risks we know could be present in the small minority of products that forego such protections."
"Untreated juices are only about 2 percent of the total juice sold in the United States," said Acting FDA Commissioner, Dr. Michael A. Friedman. "They are normally found at cider mills and farm markets, and less commonly at grocery stores. Today's action will help consumers more easily identify these untreated juices and appreciate their possible risks."
Untreated juices have been linked to an estimated 16,000 to 48,000 cases of food borne illness each year, including those associated with E. coli O157:H7 which have resulted in severe illness and even death. Healthy persons infected by bacteria such as E. Coli 0157:H7 may experience diarrhea, nausea, abdominal cramping or fever for several days. Children, the elderly, and those whose immune systems are suppressed due to cancer treatment, HIV infection or other significant health problems may develop severe or even life-threatening conditions if exposed to food borne pathogens that may be present in untreated juice products.
Although FDA does not require pasteurization to be declared on the labels of juices except for pasteurized orange juice, many pasteurized products are labeled "pasteurized." Frozen concentrates, juices sold in sealed containers at room temperature, and many refrigerated juices are treated to eliminate harmful bacteria.
Parents of children in day-care centers and schools that serve cider and juice may want to ask if the products are pasteurized or otherwise treated to reduce or eliminate illness-causing microbes. Also, parents of children on field trips to apple cider mills or farm markets should be aware of FDA concerns about untreated juices and cider.
In an earlier action, FDA proposed to require manufacturers of most packaged fruit and vegetable juices to implement hazard control programs in their plants to prevent microbiological, chemical and physical contamination of their products.
The proposed required changes in the production process would consist of a scientifically designed program called Hazard Analysis and Critical Control Points, or HACCP.
HACCP identifies the steps in food production where contamination is reasonably likely to occur and then puts in place preventive controls. Under the proposed HACCP system, juice products would be pasteurized or otherwise treated to achieve a 100,000 fold reduction in the numbers of harmful microbes. These reductions would apply throughout the shelf life of the juices. If HACCP becomes a final regulation, the warning statements would not be necessary on juices that are produced under a valid HACCP plan since reductions in pathogens would already be achieved.