State Board of Education Meeting
Commissioner Search Process
The State Board of Education has selected Dr. Brian Maher as the next Nebraska Commissioner of Education. The board still needs to approve his contract. He is expected to start in July. You can learn more about the process on the Commissioner Search Process page.
Nominations for the 2024 Nebraska Teacher of the Year are now open.
Nebraska has amazing teachers and being able to recognize their excellence is one of the highlights of the year. The Nebraska Department of Education is proud to provide an opportunity to recognize the best teachers in the state through the Nebraska Teacher of the Year Program. Do you know a teacher that should be our next Teacher of the Year?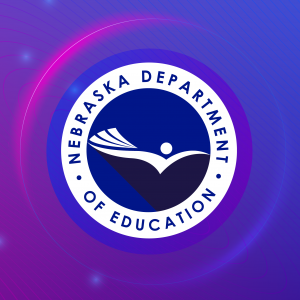 ESSER Webpage and Resources
The ESSER webpage houses all materials related to the three rounds of Covid-19 federal stimulus dollars: CARES, CRRSA, and ARP. A suite of resources has been created, including a Funding Guide and Budget Roadmap, outlining suggested steps for investment planning.
The Nebraska Department of Education has moved!
Our new contact information is as follows:
Street Address (FedEx, UPS, and in-person contact):
500 S. 84th St., 2nd Floor
Lincoln, NE  68510-2611
Correspondence (USPS):
P.O. Box 94987
Lincoln, NE 68509-4987
Our main phone number remains the same: 402-471-2295