State Board of Education Meeting
Nebraska Teacher of the Year Application Deadline Extended.
Do you have the ability to inspire students of all backgrounds and abilities to learn? Or, do you know an exceptionally dedicated, knowledgeable, and skilled teacher? Apply or nominate a deserving teacher for the Nebraska Teacher of the Year award today!
The COVID-19 Special Report attempts to provide essential context for understanding and interpreting 2021 NSCAS Results. By providing a brief overview of the history, response, and efforts to overcome the impacts of COVID-19 on Nebraska schools, the NDE hopes to provide important insights into the ongoing efforts of school renewal and acceleration. The NDE encourages anyone interested in reviewing 2021 NSCAS data to first read the context provided by the COVID-19 Special Report.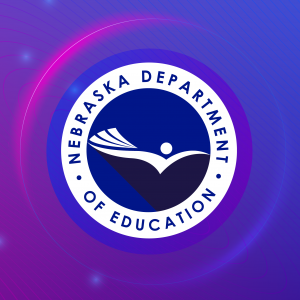 ESSER Webpage and Resources
The ESSER webpage houses all materials related to the three rounds of Covid-19 federal stimulus dollars: CARES, CRRSA, and ARP. A suite of resources has been created, including a Funding Guide and Budget Roadmap, outlining suggested steps for investment planning.
The Nebraska Department of Education has moved!
Our new contact information is as follows:
Street Address (FedEx, UPS, and in-person contact):
500 S. 84th St., 2nd Floor
Lincoln, NE  68510-2611
Correspondence (USPS):
P.O. Box 94987
Lincoln,NE 68509-4987
Our main phone number remains the same: 402-471-2295
Launch Nebraska
Launch Nebraska is a comprehensive guide, planning toolkit, and professional learning resource that schools and districts can use to address needs that may arise in the reopening of schools.