State Board of Education Meeting
Nebraska College and Career Ready Standards for Science Public Review
The Nebraska Department of Education is conducting a review of the 2017 Nebraska College and Career Ready Standards for Science. As a part of the review process, the NDE requests public input to provide feedback on the current standards. The survey can be accessed at the following link and will be available through Friday, December 22, 2023.
Rule 58: Regulations For Security-Related Infrastructure Grants
The Department is implementing a new process to increase public engagement in the adoption, revision, and repeal of our administrative rules.  We are posting public input drafts to this website and requesting comments before finalizing official hearing drafts.  This will allow an opportunity to analyze and potentially address concerns earlier in the process.
Comments should be submitted to nde.rulehearing@nebraska.gov.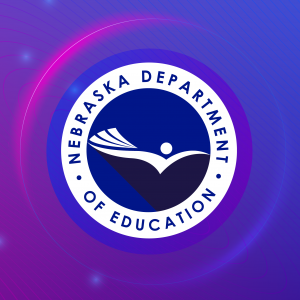 ESSER Webpage and Resources
The ESSER webpage houses all materials related to the three rounds of Covid-19 federal stimulus dollars: CARES, CRRSA, and ARP. A suite of resources has been created, including a Funding Guide and Budget Roadmap, outlining suggested steps for investment planning.
The Nebraska Department of Education has moved!
Our new contact information is as follows:
Street Address (FedEx, UPS, and in-person contact):
500 S. 84th St., 2nd Floor
Lincoln, NE  68510-2611
Correspondence (USPS):
P.O. Box 94987
Lincoln, NE 68509-4987
Our main phone number remains the same: 402-471-2295