The ABCs of trimming fat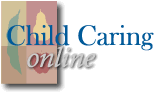 The ABCs of trimming fat
Give your children the gift of a lifetime. Help them eat healthy. Foods are neither good nor bad. Some foods have more fiber, protein or sugar. Others have more vitamins or fat. Make a place for all foods in children's diet.
For children two years and older, start adding more low-fat foods to snacks and meals. Use the Food Pyramid as a guide. You don't have to take fat away. Just trim some fat from some foods.
| | |
| --- | --- |
| | Allow your children to eat their favorite foods. No food is so bad that your child should never eat it again. |
| | Buy more bread, cereal, pasta, rice, fruit and vegetables. |
| | Cut back on fat. Let the food pyramid help you trim some fat from what your child eats. Trim fat when you cook. Bake, roast, broil, steam and grill your food. Try non-stick pots and non-stick cooking spray. |
| | Don't change too much too fast. Get your child used to new foods a little at a time. |
| | Exercise is great. It makes the heart strong and healthy. |
Other Healthy Tips
Children need only a little of fats, oils and sweets. Cake, candy, salad dressing, butter, chips, French fries and onion rings can have a lot of fat in them. Look for lower fat choices.

Cut the fat from meats, chicken or turkey before you cook it. Remove skin from poultry before cooking.

Use skim, low-fat or butter milk.

Buy low-fat or part skim cheeses.

Serve more rice and pasta with less butter.

Add more vegetables to meals and snacks.

Make dips out of nonfat yogurt and dressing mix.

Fruit is great for snacks and desserts.

Bagels, soft pretzels and English muffins make great snacks.
Adapted from Networking News , American Dietetic Association