Meal substitutions for medical or other special dietary reasons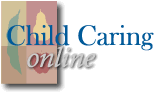 Meal substitutions may be made for medical or other special dietary reasons
The U.S. Department of Agriculture has issued a revision in its FNS Instruction 783-2 regarding meal substitutions for medical or other special dietary reasons.
In addition to the required meal pattern, CACFP institutions are required to provide substitutions to the standard meal patterns for participants who are considered handicapped under 7 CFR Part 15b and whose handicap restricts their diet. It also permits substitutions for other participants who are not handicapped but are unable to consume regular program meals because of medical or other special dietary needs.
Institutions are required to offer program meals to participants with disabilities whenever program meals are offered to the general populations served by the program. The Individuals with Disabilities Education Act (IDEA) imposes requirements on states which may affect centers and sponsors, including the service of meals even when such service is not required by child nutrition programs.
Centers and sponsors may also have responsibilities under the Americans with Disabilities Act (ADA).