Dietary Guidelines for Americans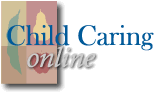 Dietary Guidelines for Americans – more than just a diet
Are you interested in staying healthy and increasing your chances of living longer? Assuming that you said "yes," then it's time to cast aside short-term dieting and fads. Good health depends on your overall lifestyle and this includes long-term eating habits.
To point you in a direction of good health, learn more about the Dietary Guidelines for Americans.
Dietary Guidelines for Americans
AIM FOR FITNESS

Aim for a healthy weight
Be physically active each day

BUILD A HEALTHY BASE

Let the Pyramid guide your food choices
Choose a variety of grains daily, especially whole grains
Choose a variety of fruits and vegetables daily
Keep food safe to eat

CHOOSE SENSIBLY

Choose a diet that is low in saturated fat and cholesterol and moderate in total fat
Choose beverages and foods to moderate your intake of sugars
Choose and prepare foods with less salt
If you drink alcoholic beverages, do so in moderation
How to make the Dietary Guidelines part of your life
The best way to use the Dietary Guidelines is to incorporate them gradually into your lifestyle.
Take inventory of your current food habits.
How many guidelines are you already practicing? If you are using salt and sodium in moderation and choosing foods that are low in fat, saturated fat and cholesterol, then cross them off your list and tackle another one.
Set priorities.
What guidelines are most important for you? If you have high cholesterol, you may want to begin choosing a diet low in fat, saturated fat and cholesterol. Maybe you don't eat enough vegetables and fruit and want to work at having more in your diet.
Make gradual changes.
Habits can be hard to break, but it's not impossible. For example, if you currently eat many sweets throughout the day, you could plan to have less sugar and more healthy foods. You could try adding juicy red grapes or chewy dried apricots for your afternoon snack instead of the package of candy coated chocolate morsels. If you bake a lot, try gradually cutting back on the sugar in recipes by 1/4, then 1/3 and even 1/2. You could substitute a light dusting of powdered sugar on cake instead of having the frosting on an already rich cake. Sugar could be cut down at breakfast time by using only half of the amount of sugar on cereal.
To increase your likelihood for success, work on one guideline at a time, and allow yourself plenty of time to make changes. You don't have to be perfect all the time, but instead it's what you do long term that will really make the difference in a healthier you.