More Fun With Apples!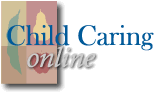 More fun with apples!
Here are some suggestions for activities with apples.
Read books about apples.
Visit an orchard and let children pick their own apples.
Watch Johnny Appleseed, collect apple seeds, act like Johnny and plant some seeds indoors or outdoors and see if they grow.
Bob for apples in water or try to get a bite from apples hanging from the ceiling on strings tied to their stem.
Ask parents for favorite apple recipes. Include them on your menu as "Erin's Apple Cake" etc.
Make a simple cookbook from the apple recipes.
Collect apple pictures, photograph the activities and let the children make a large collage for the parents to see.