Standard Operating Procedures
More unannounced visits are being made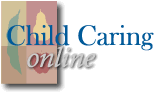 More unannounced visits are being made
The Nutrition Services staff has been doing more drop-in visits at centers in recent months and plans to do more. Sometimes we are dropping by your center because we have received a complaint from a parent or a referral from the Health and Human Services System to follow-up on a food-related issue. Sometimes we are just making sure that you are complying with program regulations. We are there to "catch you" doing things RIGHT!
Just because we show up unannounced, don't assume it's because we are investigating a complaint. We are incorporating more unannounced visits into our schedule as part of our efforts with the national CACFP Integrity Initiative. On occasion, these drop-in visits have turned into impromptu training and technical assistance sessions. So, if you have questions about any area of your program operation, please feel free to discuss them with our staff when we are at your center.
USDA issues indicators of abuse or mismanagement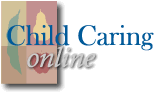 USDA issues indicators of abuse or mismanagement
As a follow-up to the audits by the Office of Inspector General (OIG), the USDA developed this chart which describes some of the more common characteristics or indicators of abuse or mismanagement that have been identified in reviews or audits. These indicators can serve as flags of problems or potential problems within CACFP institutions. The existence of a flag will not always indicate that an institution is experiencing problems. These indicators may be used by the state agency to further examine and investigate if program violations have occurred.
Indicators

Home Sponsors

Center Sponsors

Independent Centers

BOARD OVERSIGHT

Board of directors consists entirely of family members

X

X

 

Majority of members on the board of directors are sponsor officials

X

X

 

Board of directors is chaired by sponsor official

X

X

 

Board minutes do not reflect policy and management oversight (e.g. establishing policy, approving expenditures, approving officer salary increases, audit review)

X

X

 

BUDGET/CLAIM FOR REIMBURSEMENT

Consistently claiming at or near the approved budget amount for an administrative item

X

X

 

Year-to-date claims do not reflect approved budget

X

X

X

Questionable or potentially fraudulent meal claiming practice (e.g., block claiming, meals claimed when facility closed)

X

X

X

Excessive reimbursement retained for administrative costs

 

X

 

OPERATIONAL OVERSIGHT

Does not have a qualified accountant or an adequate accounting information system

X

X

X

Lack of internal controls (e.g., inadequate separation of duties, position held by family member limits internal control)

X

X

X

Does not have official policies and procedures for hiring and terminating or for employee activities and benefits

X

X

 

Related party transactions (e.g., director or family member is the owner of rented property housing CACFP facility)

X

X

X

Absentee management

X

X

X

MONITORING/TRAINING

Does not conduct unannounced monitoring visits/reviews have no findings

X

X

 

Inadequate number of monitors to conduct required visits

X

X

 

Implausible number of monitoring visits made on the same day

X

X

 

Sponsor does not have administrative staff or provider/center staff training programs

X

X

 

Sponsor does not require providers/center staff to attend training

X

X

 

AUDITS

Required audits are not performed

X

X

X

Management/Board of directors do not follow-up on corrective action needed

X

X

X

OTHER

Multiple requests from providers to transfer to another sponsor

X

 
 

Rapid growth without appropriate increase in administrative staff

X

X

 

Sponsor's income depends solely on CACFP administrative reimbursements

X

 
 

Health and safety concerns reported from any source (e.g., parent complaints)

X

X

X
State resource kit – USDA Mountain Plains Region
Summer Food Service Program
State resource kit – USDA Mountain Plains Region
General information for sponsors
Letter from Regional Administrator (can be printed in newsletters or sent to individuals)
Insertion paragraphs for organization and school newsletters
Kids Café Model
Sample Press Releases and Public Service Announcements (PSAs)
Examples of Local SFSP feature articles (written by USDA Food and Nutrition Services Public Affairs)
Sample Marketing Materials
Fun Activities for Kids
Nebraska SFSP Application Training Video
You must have Flash to view this file
Menu Organization Tool
You must have Shockwave Flash installed and enabled on your computer to watch this video.
Completing the Certification Worksheet
You must have Shockwave Flash installed and enabled on your computer to watch this video.
Simplified Nutrient Assessment
You must have Shockwave Flash installed and enabled on your computer to watch this video.
USDA Application Materials
Forms & Resource Center
Application Materials in Alternate Languages
Note: When using the following prototype materials from USDA, be sure to add the current reduced price income guidelines in the appropriate chart.
Spanish Application for 2018-19 School Year:
| | | |
| --- | --- | --- |
| Attachment C – Spanish Free and Reduced Price School Meals Application | pdf | doc |
| Attachment B – Spanish Letter to Houseold | | doc |
| Attachment D – Spanish Approval – Denial Letter | | doc |
| Attachment D-3 – Spanish Notice of Change in Benefits | | doc |
| Attachment E – Spanish Computing Income for Self-Employed Individuals | | doc |
| Attachmeent L – Spanish Sharing Information with Other Programs | | doc |
| Verification Materials | | |
| Attachment F – Spanish Verification Selection Letter | | doc |
| Attachment G – Spanish Verification Results Letter | | doc |
| Medical Statement | pdf | |
Other Prototype Applications Available:
Reviewing the Basics of Verification
Reviewing the Basics of Verification
Verification is the confirmation of eligibility for free and reduced-price meals under the National School Lunch Program. All school districts participating agree to comply with all verification requirements by November 15 of each year. Refer to the Eligibility Manual for School Meals, Federal Policy for Determining and Verifying Eligibility (revised June 29, 2017) for guidance.
Let's review the basics:
An application counts as one application, household applications are required.

Remove any applications that contain a student who is on the "Qualified Student List Directly Certified as Free" keep these application in a separate file. These applications should not be a part of the verification pool.

Denied applications, while they must be kept on file, are not part of the verification pool.

An Alternate-Random sample of three percent must be chosen. The maximum number of applications selected for verification cannot exceed the 3% sample size. All decimals must be rounded up. For example: 110 applications x .03 = 3.3. Four applications would need to be verified. Every school district must verify at least one application. School districts who had a non response rate of 20% or more last year must select the required 3% sample from the Standard-Error Prone applications. Standard-Error Prone applications are those applications within $1,200 of the annual income guidelines.

A school district may verify questionable applications for cause. However, any verification done for cause must be in addition to the three percent random sample.

Direct Verification is an option schools may use to verify household applications by uploading the sample selection into the Direct Verification screens provided in the online Coylar System. Instructions for using the Direct Verification process are posted on our website. Click Link

Verification must be completed for all households notified of their selection for verification.

Households that do not respond to the request for verification information must be contacted a second time by mail, phone, fax, email or personal contact. The second contact must be documented on the Verification Tracker, Attachment H-2.

Verification reviews family income received anytime from the date of application through the school district's due date for verification. Families must supply proof of all forms of income listed on their application. Tax returns (1040s) can only be submitted to verify self-employment income.

Families selected for verification must be sent Attachment F, We Must Check Your Application, a 2-page letter.
Attachment G, We Have Checked Your Application, is used to notify families of the results of verification.
When the verification process detects that a household's benefits should be reduced or ended, the household must be given a 10-calendar day written notice. The first day of the 10 calendar day notice is the day the notice is sent.

Attachment H, Verification Collection Report is a paper copy to guide districts through the web-based verification report. All participating school food authorities, both schools and institutions must complete the web-based report.
Failure to meet the November 15 deadline will result in delayed claim payments.
Attachment H-1, Civil Rights Summary, is to be completed by all school districts and kept on file at the school.

Attachment H-2, Verification Tracker for School Use, is to be completed for each family selected for verification.

Households affected by adverse action may reapply for benefits any time during the school year. However, if benefits to a household have ended and the household reapplies in the same school year, the school district must verify all information on the new application before approval. 
The verification process in not optional. Administrative Reviews (ARs) conducted by Nutrition Services consultants include a review of verification records. If you have questions concerning verification, contact our office at (800) 731-2233.