Things not to say to a picky eater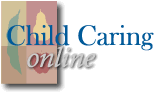 Things not to say to a picky eater
The last thing these statements will do is encourage your child to eat.
"You can't have dessert until you finish your peas." By making dessert a reward you confirm that sweets are inherently better than anything else on the table.
"Eat your food. There are children starving in China (or Africa or Asia . . .)" Admit it. This sounded dumb even back when your parents said it to you.
"Please, please, please eat another bite." Your child should eat to satisfy his or her hunger, not to make a parent or caregiver happy.
"What a good girl (or boy) you are, you cleaned your plate." This may sound harmless, but in addition to implying that the child is bad for not eating everything on his or her plate, you are also actually putting a value on eating more. That's the wrong message. A child should stop eating when he or she feels full – period. You might say something like, "Gee you must not have been hungry," and simply take away the plate if the child doesn't want any more.
How Can I Motivate a Picky Eater?
---