The role of the caregiver at meal time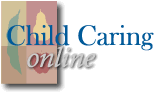 The role of the caregiver at meal time
DO:
Encourage the children to try each food component.
Sit down with the children while they eat.
Encourage pleasant meal-time conversation. All meal-time conversation does NOT have to be about food.
Emphasize proper table manners.
Make meal time a pleasant time
Assure that each child is served a reimbursable meal.
Fill out meal count sheets at the point of meal service.
AVOID:
Hovering
Badgering
Cajoling
Forcing children to eat
Withholding snack for disciplinary reasons
Making children "clean their plate" of a food they may not like before providing seconds of a food component they do like. Every child is entitled to receive the full regulatory portion of every meal.
Related articles:
Should we force children to eat or reward them for cleaning their plates?