Nutrition education activities with grains/breads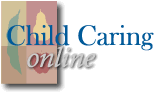 Nutrition Objectives
Explore a variety of grain-based foods.
Recognize that bread, rice, pasta and cereals all fit in the grains/breads category.
Recognize that children need six servings of grain products each day.
Notice that many grain products are topped with other things which should be eaten sparingly.
Activities
1. Read/tell/sing the story of the Little Red Hen. Help the children retell the story focusing on:
What happened to the wheat each time?
Who did what to the wheat?
What was the end product in the story?
2. Discuss with the children other foods that could have been made with the grain. Grains, like the wheat in the story, are the seeds of grasses. We eat many kinds of grass seed. The little red hen could have taken any of these to the miller: rice, corn, barley, rye, oats or wheat.
You might consider providing samples of the various flours and meals made from these grains so that the children can see and taste the difference.
3. Brainstorm with the children to develop a list of grain-based foods that they eat. Some examples of grain based foods are cake, pancakes, bagels, noodles, tortillas, biscuits, breads, cookies, cereals. Consider making several of the grain products suggested by the children.
4. Have a tasting party. Include rice cakes or puffed rice, corn cakes or popcorn (monitor carefully to avoid choking with younger children), puffed wheat, rye bread, cooked barley and oatmeal.
5. Talk with the children about the various things we put on breads, rice and cereal. Point out that most spreads include either sugar or fats and should be used in small quantities.
Cooking Experiences
The children can help prepare the following items: bread, corn muffins, oatmeal, pancakes.
Family Activity
On a trip to the grocery store or bakery, notice all the different kinds of breads, rice, pastas and cereals.
Source: Darlene Martin, Extension Nutrition Specialist and Coordinator, University of Nebraska-Lincoln