Meeting the CACFP requirements for serving size when children serve themselves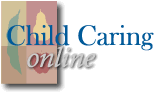 Meeting the CACFP requirements for serving size when children serve themselves
When children are too young to fully participate in family style meal services, you can put the required serving size of each meal component on their plates. But once they begin to participate in family style meal service, they control their own serving size. They may serve themselves more than the CACFP required serving, less than the required serving, or choose not to serve themselves any of a food at all. It is the child's decision which foods to choose and how much to take from the selection of nutritious foods you offer.
The CACFP component requirements are still very important. They are established to provide a well balanced diet that provides children with all oft he nutrients and calories they need. In addition, you are required to meet these requirements for reimbursement.
If a child chooses not to take any of a particular food, do not pressure him or her. Resist the impulse to say things like, "Just try one bite." However, do not take any food off of your menus because a child chooses not to serve himself or herself any. The more familiar children become with a food, the more likely they are to eat it. Next time they may try it, and eventually they may like it and soon they may choose to eat the required serving size. Try cooking the food a different way or in the case of vegetables, serve them raw with a dip.
If a child continues to refuse a food after it has been offered several times, replace it with a food that provides similar nutrients. For example, if you serve spinach and children continually refuse it, look for another green leafy vegetable to serve instead. Try broccoli or turnip greens. Children's tastes do change, however, so don't eliminate spinach forever. Give it another try in a few months.
If you have a child who continues to refuse all of the foods that fit one of the component requirements, like vegetables, for example, consider planning a special activity that might interest the child in the food and encourage him or her to try it. With vegetables, consider a field trip to a garden or to a farmer's market.
If children take less than the required amount of a food item, wait until they have eaten what they put on their plate and offer them a second serving Let them decide if they want the second serving and how big that second serving should be.
Remember: Never bribe, threaten, or trick children into eating. Meal time is not only about children getting nutrients and calories, it is also about children developing a positive attitude about food and meal time.
Source: Managing Mealtime Madness, Provider's Choice, Inc.