Managing meal time menaces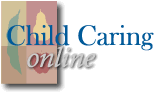 Managing meal time menaces
As a caregiver, you want to provide good food for the children. You know that the food you serve may be the only food that some children get that day. Also, you are helping to form habits that will last a lifetime. You know your job is very important. You try hard to do it well. But it can be very frustrating when the little ones don't greet all your good work with open arms and well-mannered cheers for more.
Children have individual needs and feelings about food. Some children eat just about everything while others don't seem to like anything. Some children like to eat a little bit, many times a day. Others eat a lot at once, but only want to eat twice a day. Some children eat quickly and some pick at their food.
The toddler and preschool years, when children are between one and six years old, can be a very frustrating period. It helps to remember that it is a busy time for the children. They learn many new things. Toddlers learn to walk, run and climb. They learn to make things happen as they want them to happen. They learn to separate themselves from the adults in their lives.
They show us they are growing up by saying "no" often. They are learning to eat, but they spill and drop a lot. They choke more easily than older children. It is the job of the caregiver to help children to be successful and independent. It is the adult's job to set limits and teach them.
Naturally, we want the children to eat well and to develop good eating habits. We know that eating does more than just help the body to grow. At all ages, eating should be a pleasurable experience, one enjoyed by both the baby or child and the adult. Eating provides the basis for a warm and trusting relationship. Eating with the children, including them in pleasant conversation at meal time, will help make eating about more than just food. The children will feel warmth and love. They will feel secure.
To help this happen, we need to set the stage so that children can eat and enjoy their meals and snacks. We need to get good food into the house, get a meal on the table, and provide satisfying snacks. We should try to do it all in a pleasant and loving way. Once that is done, we can let go of it. Turn the rest over to the children and trust them to do their part. Children will eat and only they know how much food to eat.
If we haven't set the stage for pleasant meals, children probably will have difficulty at meal time. If children are too tired from lack of sleep or too much play time, they will not take an interest in eating. if a meal is thrown together at the last minutes, rushed or hurried, it does not promote pleasant and happy eating. If others are fussing at each other or grabbing a bite and rushing to the television or other places, children are not likely to focus their attention on eating. We need to set the stage for a pleasant meal time.
Sometimes, even after our best efforts to provide a tasty, beautiful, peaceful meal, the children do not eat. It is not unusual for preschoolers to have times when eating doesn't interest them. When children are active and growing steadily, a small appetite is nothing to worry about.
In short, the way to get a child to eat is not to make a big deal out of it. Children vary in how much they eat, what they like to eat and their love of eating. Trouble may result when adults try to control these factors.