Make veggies appealing to kids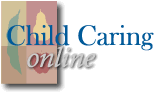 Make veggies appealing to kids
For color and crunch, add raw cucumber slices or grated carrot or zucchini as sandwich toppers.

Brush raw vegetables lightly with oil and grill outdoors.

Stir-fry an assortment of raw vegetables.

Make breads or muffins with vegetables such as carrot, zucchini, pumpkin or corn.

Mash cooked squash with a little butter, brown sugar, cinnamon and nutmeg.

Toss vegetables with small pasta shapes.

Top vegetables with cheese strips or cheese cut out in cookie-cutter shapes.

Add texture variety by grating vegetables and adding them to meat loaf, soups or casseroles.