Grains/breads requirements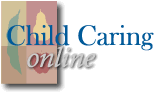 Grains/breads requirements
[NOTE: In 1996, the U.S. Department of Agriculture issued an instruction that affected all Child Nutrition programs. The elements affecting the CACFP are summarized below. These changes were a result of the School Meals Initiative for Healthy Children and became effective July 1, 1996. Source: U.S. Department of Agriculture]
Grains/breads requirement in child nutrition programs
The traditional meal pattern for Child Nutrition Programs contains a grains/bread requirement. This instruction sets forth the foods that meet the grains/breads requirement of meals served in the programs, the criteria to be used to determine crediting, and the suggested equivalent minimum serving size for a wide variety of items that meet the grains/breads requirements. This Instruction applies to all Child Nutrition Programs.
Foods that qualify as grains/breads
Foods which qualify as grains/breads for the Child Nutrition Programs include but are not limited to:
whole-grain or enriched flour bread

whole-grain or enriched meal or flour biscuits, rolls, muffins, crackers, etc.

cooked whole-grain or enriched cereal grains such as rice, bulgur, oatmeal, corn grits or couscous

whole-grain, enriched or fortified breakfast cereal

whole-grain, enriched or fortified cereals or bread products which are used as an ingredient in another menu item (such as rice krispy treats or breading on meats)

cooked enriched or whole-grain macaroni or noodle products. Enriched macaroni-type products with fortified protein (as specified in Appendix A in program regulations) may be counted as meeting either the grains/breads requirement or the meat/meat alternate requirement of lunches but not both in the same meal.

pie crust from meat/meat alternate pies

snack products such as hard pretzels, hard bread sticks and chips made from whole-grain and/or enriched meal or flour.
read more
Criteria for Determining Acceptable Grains/Breads
Criteria for Determining Equivalent Minimum Weight of a Serving