Cooking the healthful way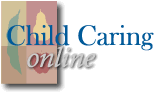 Cooking the healthful way
Serving healthier meals in child and adult care facilities participating in the Child and Adult Care Food Program is a challenge.
Planning meals that follow the Dietary Guidelines for Americans and preparing food with good nutrition in mind is important. To cook healthier meals you should:
use standardized recipes
select recipes that follow the principles of the moderate use of fat, saturated fat, cholesterol, sugar and sodium
develop new recipes, if needed
read labels on prepared food products and select those that follow these same nutritional guidelines
select lower fat cooking methods
learn to properly prepare each food on the menu so that it smells, looks and tastes good and
make food fun!
A plan is needed to reach the goal of healthier meal preparation. The plan begins with the menu and the recipes. It is important to follow the plan carefully.
Tips for recipe selection
Make changes gradually when lowering fat, salt and sugar in the menu so that meals will be acceptable
Try different herbs and spices as seasonings to replace flavors lost when fat, salt and sugar are reduced
Select cooking methods that require less fat such as baking, broiling, grilling, steaming and boiling
Try new fat-reduced products to replace high-fat products such as mayonnaise and sour cream
Use as little as one-half of the sugar in baked products
Select more whole-grains and legumes for lower fat meals that add lots of flavor and nutrients
Serve healthful desserts made from grains and fruits
Make as many foods from scratch as possible to control the amount and kind of fat, salt and sugar added.
Follow the recipe! Resist the temptation to add a little extra fat, salt or sugar during coking.
Source: What's Cooking , National Food Service Management Institute, used with permission