A is for apples
Child & Adult Care Food Program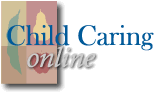 A is for apples
Versatile, abundant, nutritious, well-liked an reasonably priced – what more could we ask? Enjoy them raw or cooked or in wonderful baked items and we take in easily digested sugars for energy, vitamins A and C and fiber at the same time.
Each year more than two million bushels of apples are grown in the United States, Washington State produces the most, but Nebraska contributes its share, too. There are nearly 10,000 varieties of apples in a glorious array of flavors and colors. The first three listed below comprise more than half of the apples grown commercially. Each of the varieties commonly found in our stores have unique characteristics and flavors. Try them all. Store them in the refrigerator in plastic bags or hydrator drawers for best results. Help children explore this favorite food with some simple activities.
Red Delicious – sweet, juicy and best eaten fresh or in salads

Golden Delicious – great for pies or eating fresh

Macintosh – mildly tart, for homemade applesauce, salad or eating fresh

Winesap – perfect for cider

Granny Smith – tart and crunch for eating fresh or perfect pies

Rome Beauty – Large, and hold their shape for the best baked apples

Cortland – Do not brown as easily, use these in fresh salads

Jonathan – Wonderful in pies and for eating fresh

Galas – Very sweet for eating fresh
Have Fun with Apples with these activities for children
LINKS
This page includes some web sites that are of interest to the users of the Nutrition Services web site. This is not meant to be a comprehensive listing of sites. You will be leaving the Nebraska Department of Education server when you follow these links. These links will open in a new browser window so you can continue viewing the Nutrition Services site. The Nebraska Department of Education Nutrition Services office does not endorse products; links to commercial sites are for information purposes only.