Infant Feeding – Reminders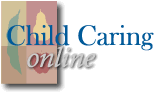 Infant menus – important reminders
More and more child care centers are claiming meals served to infants under one year of age on the Child and Adult Care Food Program. There are a few things to keep in mind to make sure that these meals are eligible for reimbursement.
During the first year of life, good nutrition is important to the rapid growth and development of an infant. Nutritional needs are based not only on the foods essential for health and growth but also on the infant's developmental readiness to accept these foods.
The infant meal pattern for the CACFP divides the infant's first year into three age groups. These three groups allow for flexibility based on the infant's rate of development and appetite. The amounts shown in the Infant Meal Pattern chart are the minimum portions that must be offered to meet CACFP requirements. Some infants may have progressed to larger servings and additional foods. It is important to coordinate what the infants are being fed at home with what they are being fed in child care.
The Infant Meal Pattern allows for a gradual introduction of solid foods and encourages breast-feeding or formula feeding up to the first birthday. The texture and amount of the feeding should be consistent with the age of the infant. For physical, mental and emotional growth, infants need foods that are rich in nutrients. Foods such as strained meat, fruit, vegetables, iron-fortified dry infant cereal, iron-fortified infant formula, and breast milk provide the maximum amount of vitamins and minerals for growing babies. Commercial foods such as combination or mixed baby foods are not creditable because water often is listed as the first ingredient, and it is difficult to determine from the ingredient label the actual amounts of the food components in the product.
Parents will also provide important information to help in feeding their babies. Communicate frequently with the parents so that foods served at home will coordinate with foods served in care. This assures the best care for the babies.
Formula Must Be Offered
Child care facilities must offer at least one infant formula which meets Program requirements if infant meals and snacks are claimed for reimbursement. A parent or guardian may elect to decline the offered infant formula and supply another infant formula or breast milk. They also must indicate when their infant is ready for the other meal component(s). Sample forms to be used for this purpose are available from Nutrition Services. These records must be kept on file.
Meals containing formula or breast milk provided by parents, served to infants 4 months of age or older may be claimed for reimbursement when the other required meal component(s) are supplied by the child care facility. Refer to chart regarding reimbursable infant meals.
The decision to introduce whole milk should be made in consultation with the parents. Whole milk has been removed from the CACFP infant meal pattern. Juice should not be offered to infants until they are ready to drink from a cup. Drinking juice from a bottle can promote tooth decay. Never prop a bottle or give a bottle to a baby during nap time. This can cause choking as well as tooth decay and ear infections.
Heating bottles in a microwave oven is not recommended because uneven heating can occur and burn the infant's mouth.
Infant Record Keeping Requirements
A record documenting the amount of food offered at each meal and snack must be completed for each infant whose meals are claimed for reimbursement. Presently, centers have the option of using either an Individual Infant Meal Record or a Daily Infant Meal Record, both of which are available from Nutrition Services.
download infant production records here
Important to Remember
Iron-fortified infant formula and iron-fortified dry infant cereal must be served unless there is a statement from a medical authority documenting a medical condition requiring a substitution.
Full-strength 100% fruit juice may be given at snack for infants eight months of age and older.
If three meals in one day are being claimed for an infant, at least one must be a snack.
Meals must meet the CACFP Infant Meal Pattern for all infants under one year of age in order to be claimed for reimbursement. For example, if an 11-month old is being fed the entire meal pattern for children ages 1-2 years, these meals are not reimbursable if they do not meet the Infant Meal Pattern Requirements. For example, iron-fortified dry infant cereal is required up until the child's first birthday, so a breakfast including "regular" cereal would not be creditable for infants.
Also, meals that do not meet CACFP meal pattern requirements due to parental request are not reimbursable. Meals may only vary from the meal pattern with a written statement from a recognized medical authority.
For more information on infants, see Feeding Infants, publication No. FNS-258.