Cow's Milk Removed from Infant Meal Pattern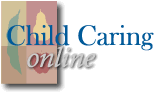 USDA removes whole milk from the infant meal pattern
Cow's milk has been eliminated from the infant meal pattern in the Child and Adult Care Food Program. Meals containing cow's milk and served to infants under one year of age are no longer reimbursable. Breast milk or formula must be included in all reimbursable meals for infants under one year of age.
The regulatory changes were effective December 15, 1999, but to allow for transition, USDA has provided the following timeline:
Centers and home providers may continue serving whole cow's milk in lieu of breast milk or iron-fortified infant formula to any child between 8 months of age and one year of age who is already receiving cow's milk on or before December 15, 1999. No child between 8 months of age and one year of age may be served cow's milk in lieu of breast milk or iron-fortified infant formula in a reimbursable meal after April 14, 2000.
Child care facilities must offer at least one infant formula which meets CACFP requirements if infant meals and snacks are claimed for reimbursement. A parent or guardian may elect to decline the offered infant formula and supply another infant formula or breast milk. They also must indicate when their infant is ready for the other meal component(s).
Meals with breast milk are reimbursable
Meals containing only breast milk provided by parents (which could include breast milk produced by a wet nurse) are reimbursable from birth through seven months. Meals containing only formula provided by parents are NOT reimbursable. Meals containing formula provided by parents, served to infants four months of age or older, may be claimed for reimbursement when the other meal components(s) (optional or required) are supplied by the child care facility.
Whole milk recommended between ages 1 and 2 years
Meals containing whole milk instead of breast milk or infant formula are not eligible for reimbursement. Whole milk has been removed from the CACFP infant meal pattern. The decision to introduce whole milk should be made in consultation with the parents. It is strongly recommended that whole milk be served between the child's first birthday until the child's second birthday.
Infant formula is defined as any iron-fortified formula intended for dietary use solely as a food for normal, healthy infants; excluding those formulas specifically formulated for infants with inborn errors of metabolism or digestive or absorptive problems. Infant formula, as served, must be in liquid state at recommended dilution.
Some infants consume, on average, less than the minimum serving of breast milk established for their age group. Consequently, if the full portion of breast milk is offered to an infant who does not consume that much, some of the breast milk may be wasted. Since breast milk is provided in very limited quantities, as much as possible should be conserved. USDA is permitting providers to serve less than the minimum regulatory serving of breast milk to infants who regularly do not consume that amount of breast milk.
However, if the full portion is not initially offered, the provider must offer additional breast milk if the infant is still hungry. USDA emphasizes that this provision is being adopted solely in recognition of the needs of some infants and the desire to avoid wasting already limited quantities of breast milk. Under no circumstances can providers offer less than the stipulated minimum serving of infant formula or other components of the infant meal pattern.
Meal providers must take care to ensure that breast milk is stored and handled properly to prevent possible tainting or spread of disease. In particular, all breast milk given to the provider should have a label stating the child's name, and providers must make sure that each child receives only the breast milk supplied by its mother.
Source: U.S. Department of Agriculture, Food and Nutrition Service, Mountain Plains Region