Household contacts policy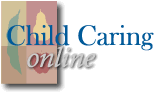 Household contacts policy
CACFP regulations now require that every sponsor of more than one child care center participating in the Child and Adult Care Food Program in Nebraska must include in its monitoring of centers a system for making household contacts. State agencies must establish a system for sponsoring organizations to use in making household contacts as part of their review and oversight of participating facilities. Such systems must specify the circumstances under which household contacts will be made, as well as the procedures for conducting household contacts.
Currently there are two reasons to contact households and secure information:
Block claiming: When you review the monthly meal counts from each site, you must look for block claiming. Block claiming is defined as any instance when the number of meals claimed for one or more meal types (breakfast, lunch, snack, or supper) is identical for 15 consecutive days within a claiming period.
When the number of children observed during an on-site meal visit does not correspond to the "typical" number claimed for that meal or the number of children observed does not match the daily time in/time out records.
Beginning April 1, 2005 Nutrition Services consultants will begin monitoring the household contact system for sponsors of child care centers. Sponsors of more than one site must implement the household contact system beginning with the review of the April meal counts for all sites and the required on-site reviews performed after April 1, 2005.
Sponsors of centers are required to perform an on-site review for each site three times per year, with no more than 6 months between two on-site reviews. Failure to perform and document such reviews is grounds for a declaration of serious deficiency.
Download sample survey letter and form – This letter could also be used as a basis for telephone contacts.