Child enrollment forms require additional information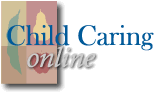 Child enrollment forms require additional information
Federal Regulations governing the Child and Adult Care Food Program (CACFP) now require that all children whose meals are claimed for reimbursement must be enrolled in the CACFP annually. Enrollment in the CACFP now requires the following information:
child's name

child's date of birth

date enrolled

information on each child's normal days and hours in care

the meals normally served to the child while in care

signature of parent or legal guardian
This information must be collected on ALL enrollment forms for children enrolled in your center on or after April 1, 2005. For children already enrolled before April 1, 2005, enrollment forms containing all of the above information must be on file no later than September 30, 2005.
You may use your current enrollment form and add the new requirements to it. You may use the sample form provided by Nutrition Services or adapt it to meet your needs. As long as all of the items listed above are on your form, it will meet the requirements of the Federal Regulations.
      click here for the sample enrollment form
Enrollment in the CACFP must be done annually – enrollment forms will be considered good for one year from the date signed by the parent or legal guardian. Meals may be claimed only for eligible enrolled participants – failure to have enrollment forms on file for any children for whom meals are claimed may result in an overclaim.
The requirement for annual enrollment does not apply to centers that are classified on the CACFP as Outside-School-Hours Centers or to children participating only in the at-risk/area-eligible snack programs.