2005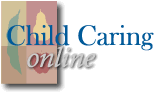 2005 News Articles
HHS Offers Quality Improvement Grants
Nebraska Health and Human Services has a new grant opportunity available to licensed child care providers. The Quality Improvement Grant is designed to assist licensed home and center based child care providers with items to improve the quality of services provided. There are no restrictions as to the numbers of currently licensed child care facilities in the applicant's community, however, the funds may only be used by licensed child care homes or centers currently serving low-income families. The maximum grant award is $500, and once funded, applicants may not reapply for additional funding for three years.   Applications are accepted monthly and must be postmarked by the first of the month to be included in that month's review cycle.   Allowable items include developmentally appropriate toys and equipment, children's books, outdoor play equipment, and adaptive equipment for children with special needs, but do NOT include wired smoke detectors, fences, property, administrative costs, consumable or disposable items.
For more information on this and other child care grant opportunities available through HHS, contact Diane Lewis, HHS Child Care Grants Manager, P.O. Box 95044, Lincoln, NE   68509, phone (402) 471-9152, or e-mail diane.lewis@hhss.ne.gov .
posted: 11/28/2005
Claims Manual now available
A manual with step by step instructions for filing your claim online is now available.
Claims Manual
posted: 09/16/2005
Electronic Funds Transfer (EFT) dates announced for FY 2006
posted: 07/27/2005
Reimbursement Rates for FY 2006 published in Federal Register
posted: 07/18/2005
Clarification on Infant Formulas
USDA has issued a new policy memo, CACFP 756, which provides clarification on questions regarding determining if an infant formula is creditable and the use of special diet statements for infant formulas.
posted: 07/05/2005
Household contact policy for sponsors of more than one site
CACFP regulations now require that every sponsor of more than one child care center participating in the Child and Adult Care Food Program in Nebraska must include in its monitoring of centers a system for making household contacts. Read more
posted: 03/29/2005
Food Service Contracts due May 15, 2005
Centers that are contracting with a vendor or caterer for meals for fiscal year 2006 (July 1, 2005 – June 30, 2006) must submit food service contracts to Nutrition Services by May 15, 2005. Contracts with schools are due August 15, 2005. Contract packages are being mailed the week of March 21. Download forms and instructions here.
Child enrollment forms must contain additional information
Beginning April 1, 2005, child enrollment forms must contain information about children's usual days and hours in care and usual meals eaten while in care. Read more and get a sample enrollment form
posted: 03/08/2005
Commodity declaration memo mailed
The Nebraska Department of Education Nutrition Services has mailed a memo to child and adult care centers regarding the choice of commodity foods or cash-in-lieu of commodities for Fiscal Year 2006 (July 1, 2005 – June 30, 2006). If you want to keep the same option as this year, do nothing. If you want to change to the other option, return form NDE 01-028 to NDE by April 18, 2005. This form was included in the mailing.
posted: 03/04/2005
What's the cost of an error on income eligibility forms? – minor mistakes can add up to costly errors
posted: 03/01/2005
Voluntary Recall: Similac® Advance® with iron powder 12.9-oz. can lot number 20307RB
02/02/2005 NEWS RELEASE
Note: These products were distributed in Iowa, Kansas and Missouri
Change in cheese product
The USDA Mountain Plains regional office has issued the following information memo to states in its region (Nebraska is included):
"It has come to our attention that the name on KRAFT® cheese spreads and cheese foods has changed to Pasteurized Prepared Cheese Product.
Pasteurized Prepared Cheese Product is not creditable for any food-based menu planning approach for the Child Nutrition Programs. "Cheese Product" has never been a creditable ingredient in the Child Nutrition Programs. Cheese spread and cheese foods are creditable as shown in the Food Buying Guide for Child Nutrition Programs."
01/27/2005
Clarification of meal pattern for infants, 8 – 11 months
01/19/2005
INSIDE CHILD CARING ONLINE 
RESOURCE ARTICLES and ARCHIVES
Administration and Management
Food and Nutrition
Adult Care