Child Care Homes get boost from new law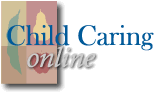 Child Care Homes get boost from new law
More family day care homes in Nebraska are expected to be eligible to receive the higher "tier 1" rate of reimbursement under changes in the Child Nutrition and WIC Reauthorization Act of 2004. The bill was signed into law by President Bush on June 30.
Under the law, family day care homes may be eligible for the tier 1 rate of reimbursement if they are located in a school area where 40 percent of the students are eligible for free or reduced price meals. Previously, the eligibility had been set at 50 percent.
This pilot program is aimed at helping people providing child care in rural areas expand their food service. Under this program, the number of school areas eligible for tier 1 rates will increase from 121 to 220, making more family day care home providers eligible for the higher rate of meal reimbursement.
The pilot program will be in effect for Fiscal Years 2006 and 2007, beginning July 1, 2005.